Fearless VBS
Fearless VBS
Thank you for choosing Apologetics Press' FEARLESS for your VBS this year! We have worked very hard to make sure that this material is biblical, practical, easy-to-use, and enjoyable for everyone. Our hope is that everyone who participates in your VBS this year will experience great growth and encouragement. 
As the Director of VBS, we know that your job can be challenging, but we also know how rewarding it can be to see the results of all your hard work. Our prayer is that God will strengthen you for this important task, and that He will surround you with everything and everyone that you will need in order to make this VBS the best it can be.
Step 1 - Order the FEARLESS VBS Sample Kit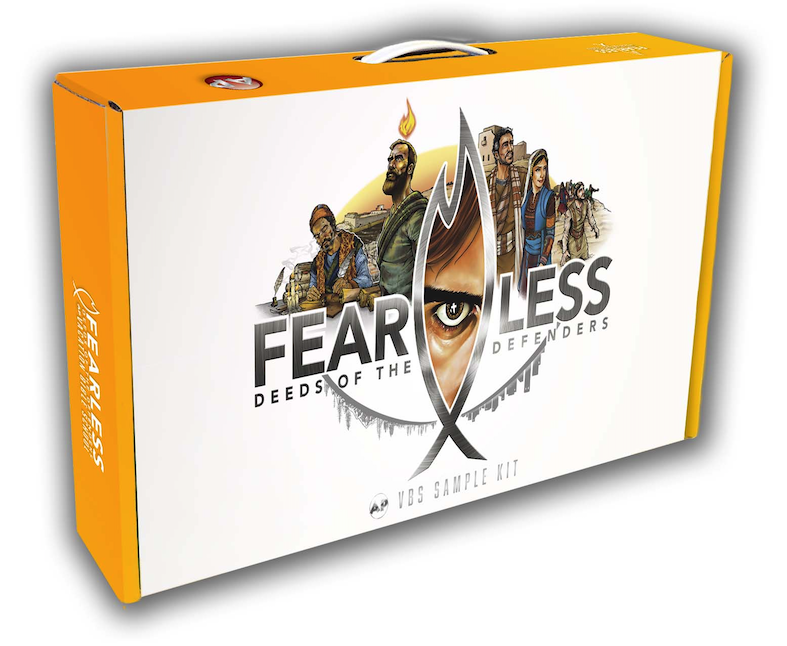 Become familiar with the material. The VBS Sample Kit will give you a hands-on look at exactly what the VBS offers. Be sure to browse through the items on our store so that you know what your congregation will need. Looking through the material with your fellow VBS workers will allow you to make the best decisions for your needs. 
Step 2 -  Ordering your FEARLESS VBS Material
Once you become familiar with the material, you will have a good idea about what you need to order. The FEARLESS VBS "Ordering Tool" will help you in listing the items and quantities needed. The links below will take you directly to each section on our Web store where you can find everything you need. Our on-line store makes check out quick and easy. 
 
<<View and Download the Flood VBS Ordering Tool Here>>
Please note that we do not have a return policy on unused VBS materials. Please order accordingly. 
*Purchasing your VBS material online can greatly reduce the cost of shipping.